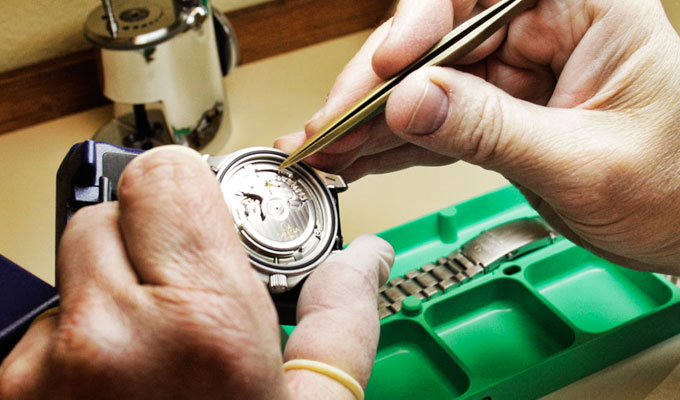 Watch Repair Services
We repair most brands of watches, including vintage and antique timepieces. From changing watch batteries to mechanical service and full restorations, we can do it all.
Some brands may require factory servicing due to parts distribution limitations. Qualified to repair fine Swiss brands, our in-house staff watchmaker is available every day for your convenience. We provide free repair estimates. Most watch repairs come with a one-year service warranty. Contact us today and come buy to get your favorite watch working condition
Sign Up for Updates
Receive updates on the latest collections and promotions.

JGreen Jewelers © 2020. All rights reserved.